Be Prepared to Give a Reason
Posted by

Date

November 19, 2019

Comments

0 comment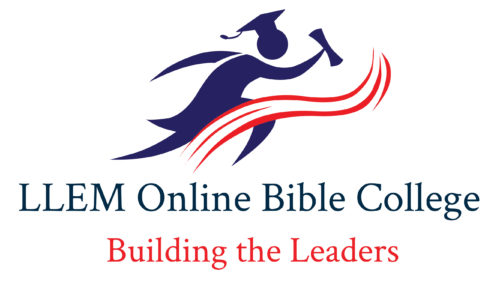 You may have heard a song called, "Give me Jesus." Is that your own heart's cry? If so, He can be found in scripture; anyone, anywhere, can meet Him by studying His word. The Word of God is alive and active – sharper than a two-edged sword. Hebrews 4:12.
Scripture even speaks about itself: "All scripture is God-breathed and is useful for teaching, rebuking, correcting and training in righteousness." 2 Timothy 3:16. The Bible is the number one selling book of all time, and rightly so, as it's God's way of communicating with us!
KNOW GOD
Some might say Christians don't need to read scripture because the Holy Spirit indwells us. But scripture is how we really know God. When we read stories of how He moved in the past, we gain comfort from His promises. Our hope is strengthened when we see how He worked in the lives and circumstances of believers before us. So much of His heart for believers is portrayed through these delicate pages.
KNOW WHAT YOU BELIEVE AND WHY
If you haven't been questioned about your faith yet, give it time. A coworker might ask about a specific verse, or maybe they want clarity on something they've heard about Jesus.
As believers we are instructed to give an account for what we believe. 1 Peter 3:15-16. Did Jesus really rise from the dead? Is he really the Son of God? Be able – and be READY – to present a convincing reason as to why it's true – and back it up with scripture.
COMFORT AND HOPE
Studying the Bible brings us hope for our personal struggles. In times of trials, the Holy Spirit often brings to mind promises of God. The more we study and read, the more the Lord will reveal Himself to us. During dark times, we might be too emotionally or spiritually weak to spend time reading scripture. But if it is hidden in our hearts, it can bring great solace.
KNOW GOD'S WILL FOR YOUR LIFE
Perhaps you have struggled with questions like: What should I do about the way my boss treats me? How do I know if I should marry this person… buy this vehicle? Mine the scriptures and you will find they provide insight about which path – the righteous path – to choose. It gives understanding into the One who created you in your mother's womb. Psalm 139:13. He is intimately acquainted with you and longs to guide you in wisdom.
At LLEM Online Bible College, we are helping people around the globe dive into scripture and increase their faith and knowledge. Contact us today and learn more about the Lord and Savior Jesus Christ.