Enhance Your Spiritual Growth With LLEMOBC
Posted by

Date

August 20, 2019

Comments

0 comment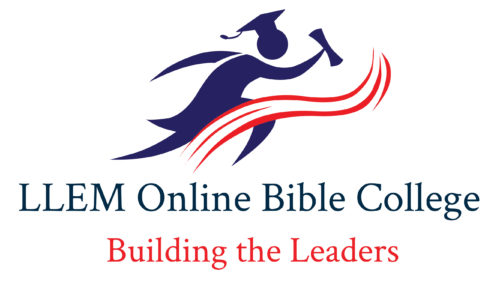 LLEM believes education is a powerful way to enhance personal and spiritual growth. To assist students across the globe to learn more about the Word of God, we have formed an online partnership with Ascent Bible and Leadership College. This alliance will give people an opportunity to earn a degree online in Christian ministry.
Studying the Bible is an enriching spiritual discipline; it's how we learn to know God more intimately. Yet many individuals struggle to find the time, and really don't know where to begin. They may believe that the only way to gain this training is by attending a traditional college – and that is something that seems like an elusive dream. Most lack the time and financial resources.
LLEM recognized this need and has created a wonderful solution: an online degree program! The rapid acceleration of the digital world has given us a wonderful educational platform for launching this exciting new ministry. Furthermore, internet access is expanding into more countries, making it possible for students anywhere in the world to participate. Once enrolled, students can log on and study at any hour of the day, from any location. They can delve into their studies in a coffee shop in Seattle or from their apartment in New York. The opportunities are infinite. We anticipate our enrolled students will represent many ethnicities coming from diverse cultural and economic backgrounds.
Sample Courses
The course is divided into two semesters and is ideal for those who prefer to set their own pace. The topics we have selected will resonate with Christians in all walks of life. For example, here are a few we believe will register high on the list of favorites:
Christian Brotherhood
Managing His Money
Stepping-Stones to God
Studying His Word
Commitment to Him
We want to equip all believers with the knowledge of rich, spiritual truth. As you grow in Christ, you will begin to notice how God will give you opportunities to speak to others about Him. You will be amazed to discover how your love for Him will become more personal and dynamic.
At LLEM we recognize that everyone has their own unique learning styles. By enrolling in this flexible course you will have the freedom to structure the class to fit your lifestyle.
Registration and Tuition
Normally this two-semester cost is $2,000, but we are currently offering many students an opportunity to enroll for a significantly lower cost of $200.
For those who are not interested in the formal process of obtaining a degree, a certificate program is an option.
Scholarships are available for students who need financial assistance. Interested students should visit the college website to learn more.